Get Your Copy of Our FREE 4H Sheep Project Guide
If you ned to prepare for your 4H market lamb or FFA show lamb project, this 30-page guide is a great place to start.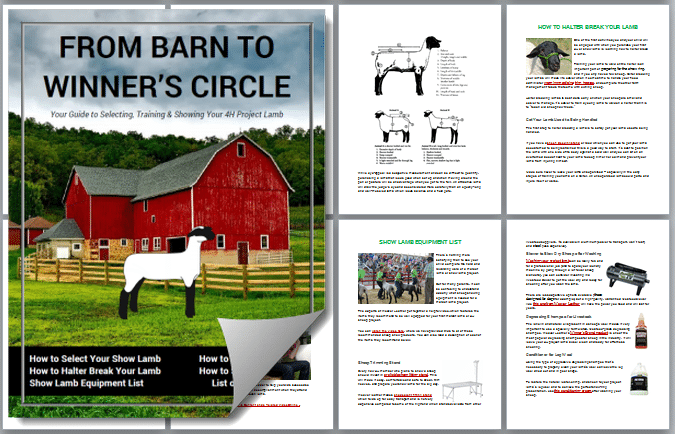 Select & Buy the best show lamb at a farm or in an auction.
Halter train and care for your lamb so it grows to its full potential.
Buy the right show equipment to get your lamb looking its best.
Wash your sheep so it stands out in the show ring.
Set up your lamb so it looks its best.
Brace your lamb so it handles better than the competition.
Show your lamb to its potential with improved ring awareness.
Just tell me where to send it. 
I hate SPAM and promise to keep your email address safe.  Here's my privacy policy.