The Lincoln sheep breed is one of the largest breeds in the world. This breed also has the longest, shiniest and thickest fleece in the world. Lincolns originated on England's East Coast, developed on the border of Lincolnshire County and the North Sea. In 1825 the Lincoln breed was introduced to the United States, where they were later used as brood stock and terminal sires to produce other significant breeds such as the Targhee and the large Columbia.
What do Lincolns Look Like?
Today Lincoln sheep are a large breed with white faces and ears that point in a forward direction.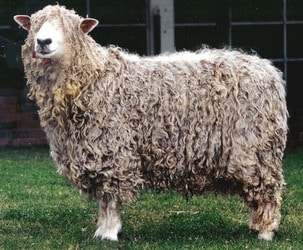 Known for having large, strong, and sturdy legs, the Lincoln often has wool down every leg with the exception of a small section of their front legs, which remain bare.
Raising Lincolns
Lincolns today tend to be quite rare in the U.S., in spite of their popularity throughout the world.
Breeders who own Lincolns tend to be very loyal, appreciating all of the unique qualities offered by this hardy breed of sheep.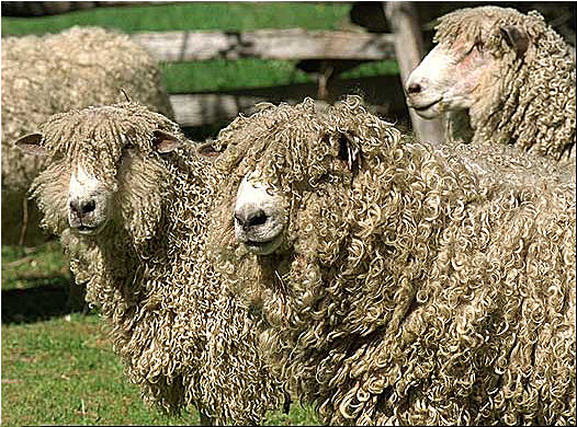 Lincoln Sheep Breed Information
MATURE BODY WEIGHT
Ram: 240-300 lbs.
Ewe: 200-250 lbs.
AVERAGE FIBER DIAMETER
Micron: 34-41
USDA Wool Grade: 36's-46's
GREASE FLEECE WEIGHT
Ewe: 12-16 lbs.
YIELD
55-70%
STAPLE LENGTH
8-15″
To learn more about Lincolns or to find a breeder near you, visit the National Lincoln Sheep Breeders Association website.