Sheep Management Practices
Tips & Guides for Sheep Flock Management Success
I'm proud to offer a number of informative articles and guides to help you learn how to manage your flock, or to improve your sheep management practices. 
On this page you'll find articles which fall into the following 4 categories:
Sheep Farm Infrastructure – From building effective housing to choosing the right type of fence … I'll cover the basics of providing what your sheep need.
Management Projects – Step-by-step instructions and how-to guides to help you tackle the most common farm projects (hoof trimming, deworming, and more).
Growing Your Flock – I'll share tips about breeding sheep, delivering lambs, weaning them onto pasture, and more.
Improving Your Pasture – Guides about stock rates, rotational grazing, winterization, and more.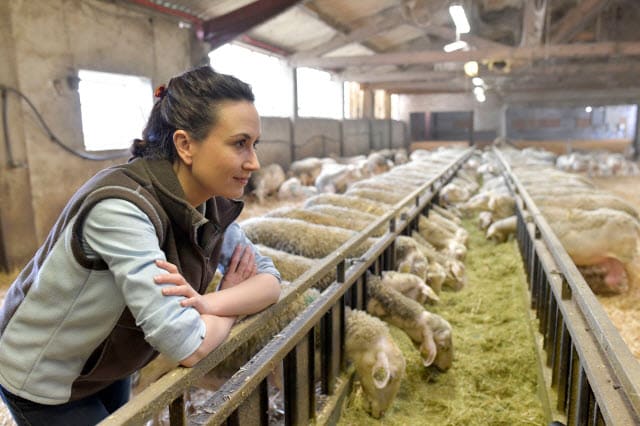 Owning Sheep vs Managing a Sheep Flock
There's a difference between owning sheep and managing a flock of sheep. Sheep farm management starts with knowledge (which I can help with), but it will be sustained on your farm by your time, effort, and passion.
Staying on top of your flock's basic management requirements will not only improve the performance of your sheep, it will help you avoid losses, and make working on your sheep farm a more enjoyable experience.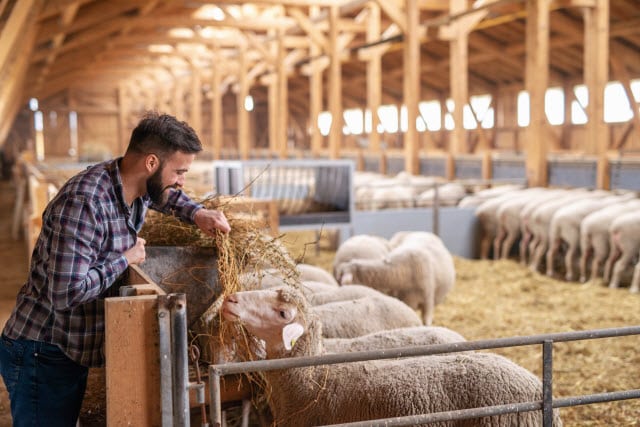 By following effective sheep management practices you empower yourself, and give your flock the opportunity to thrive. Your sheep will achieve their best possible level of production if you do your part as shepherd.
The articles linked on this page offer a good primer on a range of projects you'll be responsible for on your sheep farm, and I hope that the information provided in this section of my site helps you build the foundation of an effective flock management plan.
Sheep Farm Infrastructure
Learn about the blocking and tackling of sheep farms.
These articles cover the basics of farm infrastructure and the different physical assets you probably need to effectively manage a flock of sheep.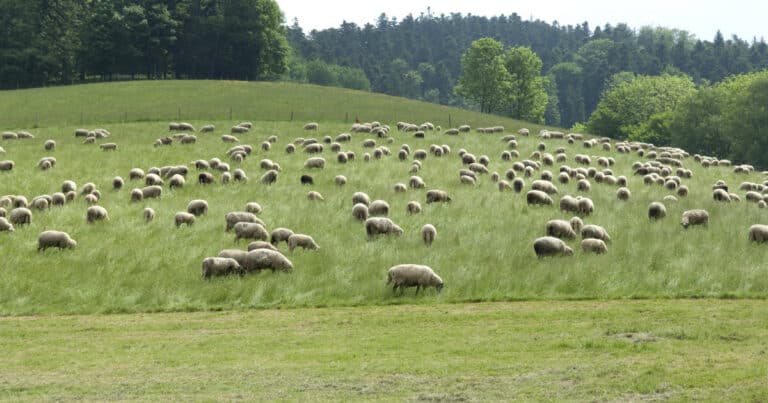 Grass or pasture is the primary source of food and nutrients for ruminant mammals like sheep. Because of sheep's unique digestive system, farmers need to
Read More »
Sheep Management Projects
There are tasks you'll perform over and over again on your farm to take care of your sheep and ensure they stay healthy.
These articles and guides cover the basics of these projects and provide some tricks I've learned over the years to make them go smoothly and improve efficiency on your farm.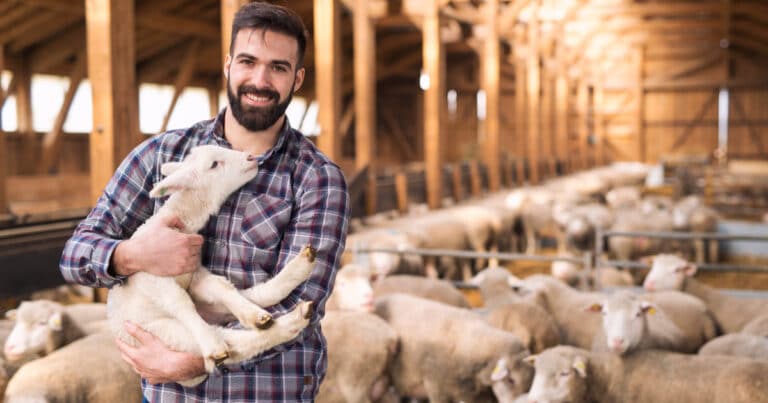 Docking sheep tails, or sheep tailing, is a flock management practice of shortening the tail of sheep to improve the health of sheep and lambs.
Read More »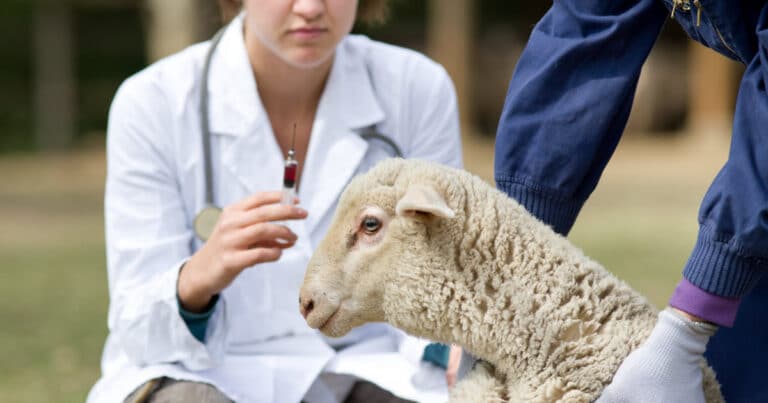 If you are a sheep farmer or hope to have a flock one day, understanding the different medications and antibiotics for sheep that exist, and
Read More »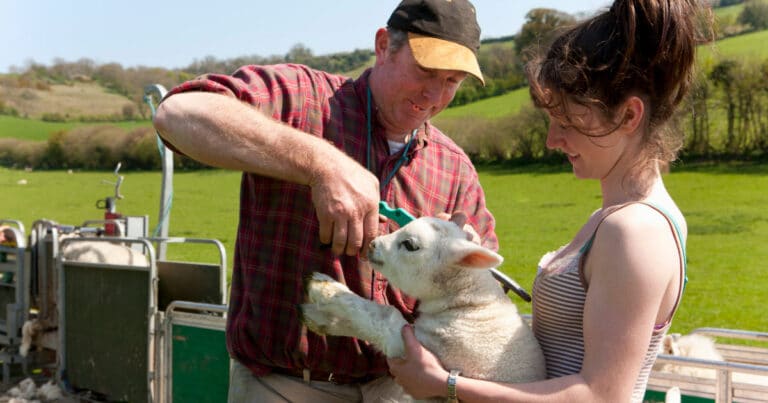 Tagging sheep ears is an important flock management practice which is inexpensive, and can make accurate record keeping much easier. In addition to the numeric
Read More »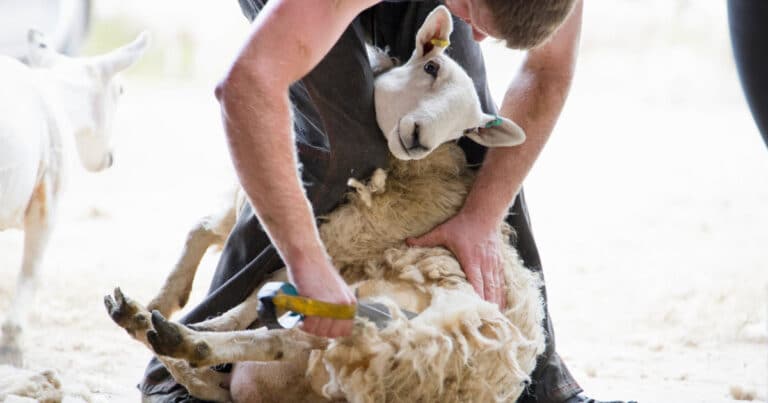 One of the annual tasks that's part of nearly every sheep farm's annual ritual is shearing. Often, shearing the sheep on your farm will become
Read More »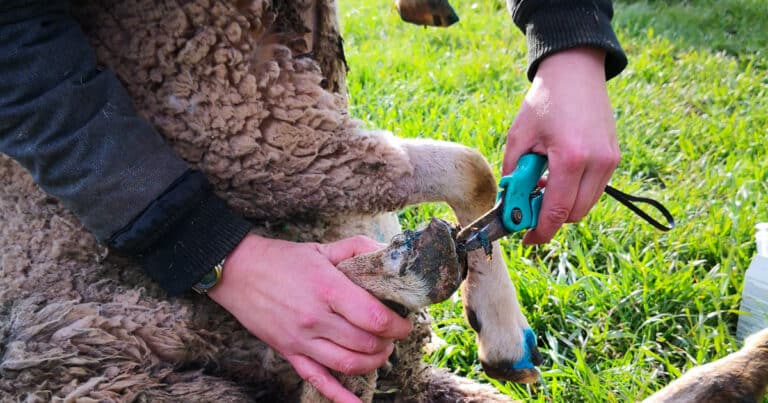 One of the least enjoyable, but very necessary duties of the shepherd is trimming sheep hooves. If you're just getting started or have somehow (miraculously)
Read More »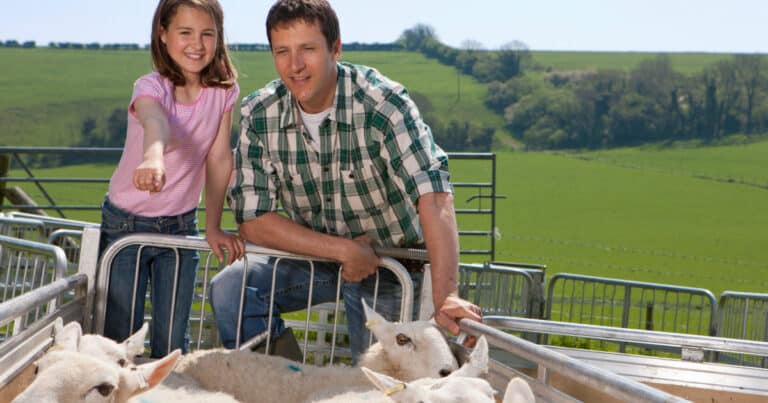 If you're searching for the best wormer for sheep, you're not alone. There are so many different sheep drench and dewormer products on the market
Read More »
When you're ready to expand your flock and take your sheep farm to the next level, there is a lot to think about. These articles cover the basics of best practices for breeding sheep, caring for pregnant ewes, delivering lambs, weaning onto pasture, and putting in place an effective grazing system.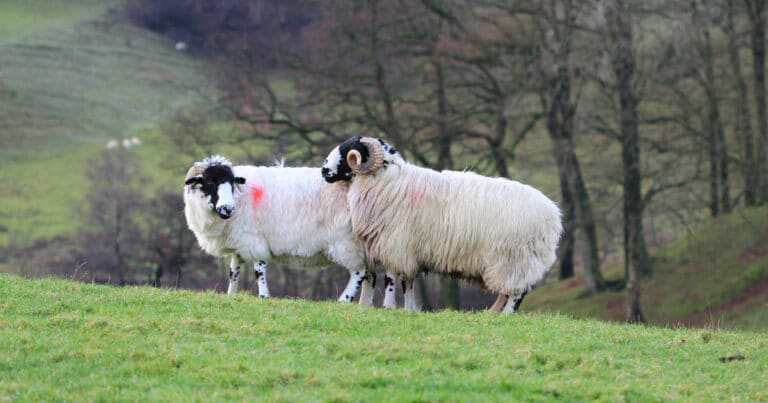 In this article I'll discuss the basics of sheep reproduction, including information and tips for successfully breeding sheep. Learn about the physiology of this species
Read More »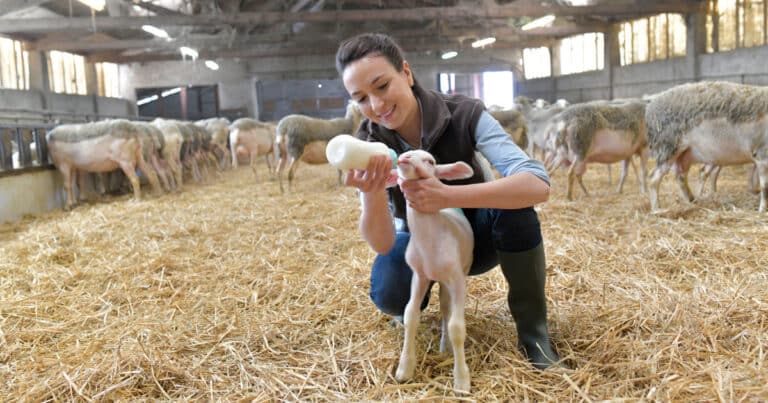 Certain circumstances cause farmers to raise lambs on a bottle. Either the mother dies during labor and delivery, does not have sufficient milk, or a
Read More »
There are many resources which detail common sheep lambing signs. Still, we thought it would be useful to offer the most important and the clearest
Read More »
Using a ram marking harness, also referred to as a sheep harness or sheep breeding harness, is an excellent way to identify how efficiently your
Read More »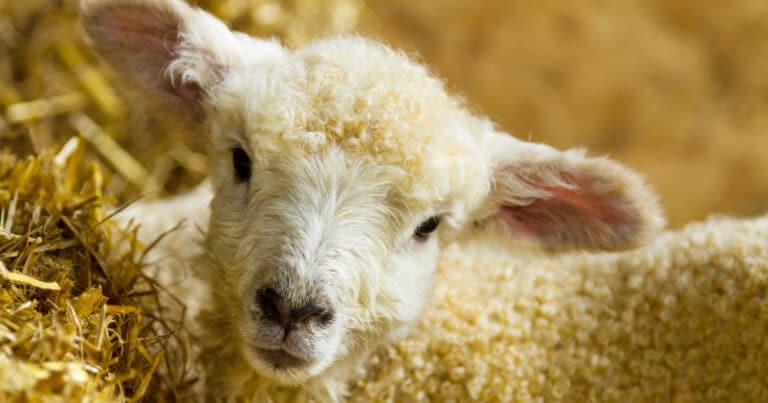 So far you've done well with your sheep. They've settled in nicely, you've had no health problems and you are feeling good about your investment.
Read More »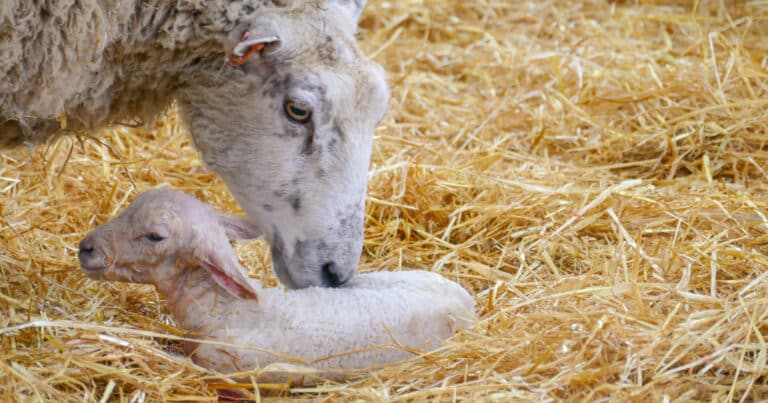 We hope you'll find this free, easy-to-use sheep gestation calculator to be a useful tool when estimating the lambing date for the ewes in your
Read More »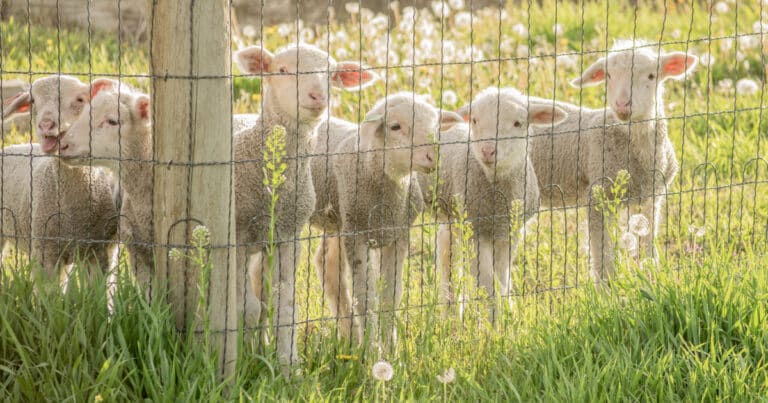 As a sheep farmer, you must know how to wean lambs from their mother's milk. It's essential to put them onto grain and hay correctly
Read More »
Improving Your Pasture for Sheep
Whether you have a small farm with just an acre or two, or you have an expansive grassland to manage, understanding sheep stocking rates, nutrition and dietary preferences, and more is critical. 
These articles will help you get the best performance from your pasture and save money on hay, grain, and other expensive food sources in the process.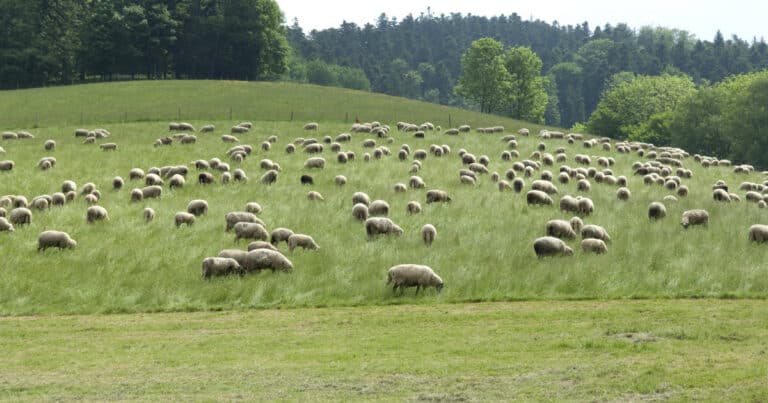 Grass or pasture is the primary source of food and nutrients for ruminant mammals like sheep. Because of sheep's unique digestive system, farmers need to
Read More »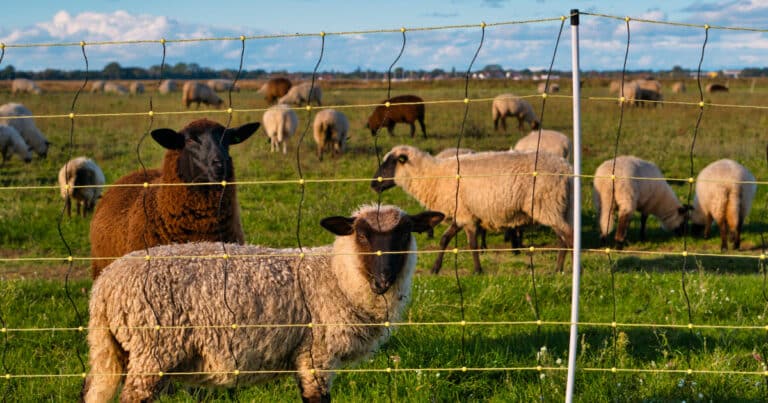 When it comes to portable fencing for sheep, one of the most popular options is electric sheep netting – a portable electric fence option which
Read More »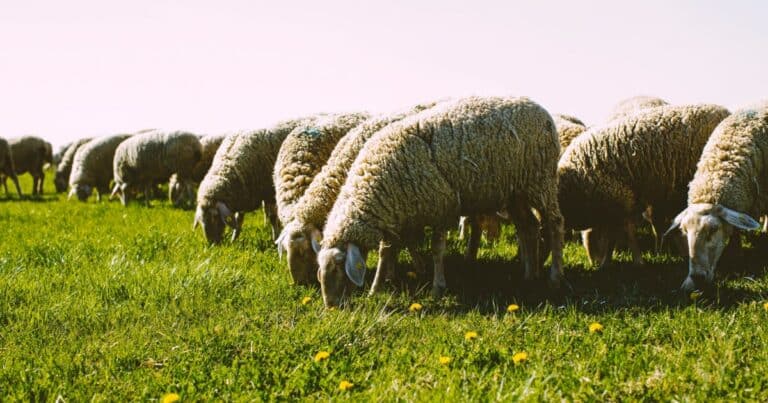 One of the most common questions asked by both new and experienced shepherds is ​"How Many Sheep Per Acre of Pasture is Ideal?". While there
Read More »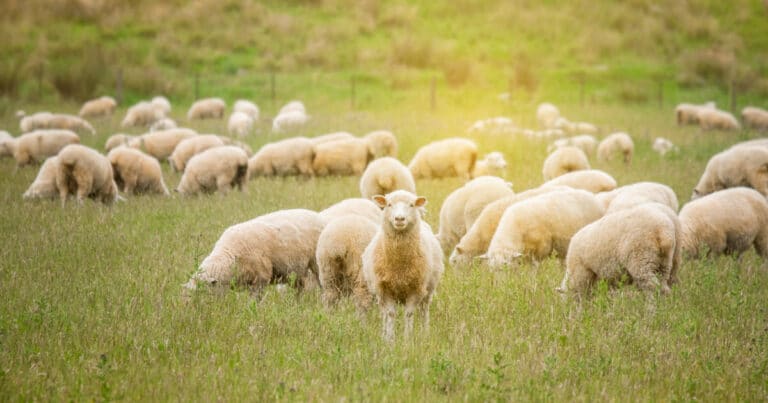 Rotational grazing can be extremely important in sheep farming operations. It's the process of separating large fields into small paddocks in which sheep graze more
Read More »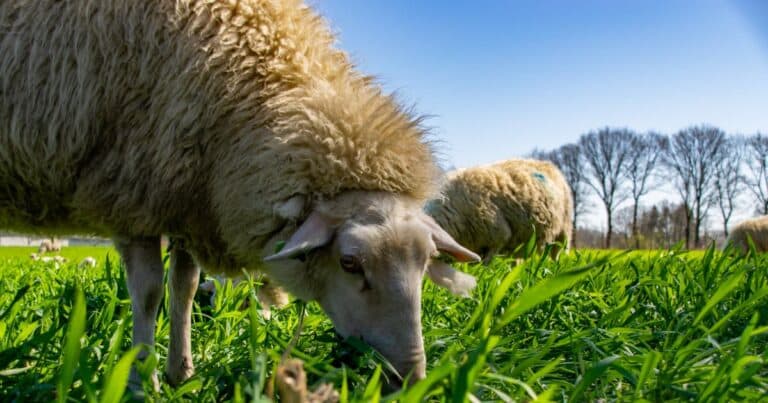 If you're to achieve and maintain a healthy flock, your sheep need specific amounts of energy, vitamins, energy, minerals, water, and fiber. Ensuring that the
Read More »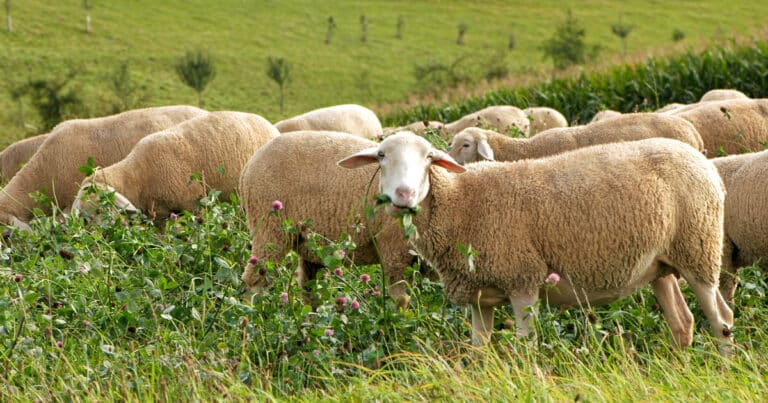 Whether you're a new shepherd or you're just curious and want to learn a little more about sheep food – it's important to answer the
Read More »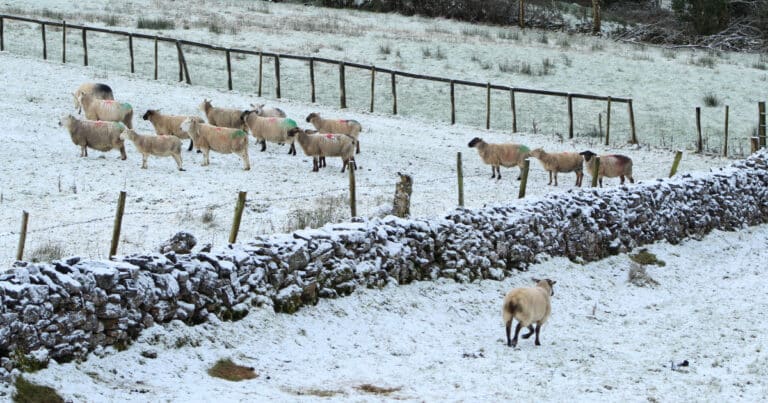 It's November and whether you have had your first snowfall or you live in a southern climate where the nights are simply getting a bit
Read More »
Don't stop now! Explore the latest articles on our blog.