The Southdown sheep breed is one of the most popular and oldest breeds of sheep. The breed was originally developed in England and were brought to the United States in 1803.
What do Southdowns Look Like?
Southdowns are small to average in size and feature wooly legs with faces with light points that are white to light brown in color.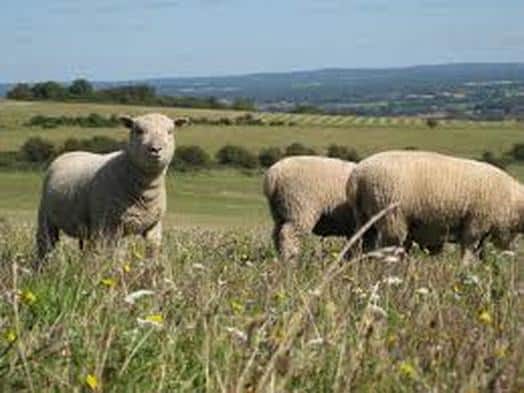 Southdowns are a submissive breed and are ideal for young children because they are docile, smaller in stature and easy to manage.
Why Raise Southdowns?
A popular choice for first-time shepherds, the Southdown is one of the most common breeds for 4-H sheep projects. They are shown slick-shorn, and this requires minimal work and preparation for young children prior to the show.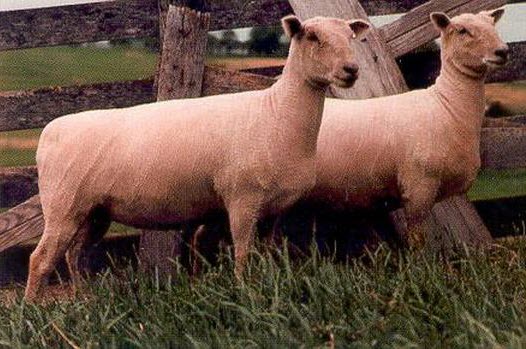 Southdown lambs mature at a quick rate and can thrive in a variety of climates.
The Southdown breed produces a valuable carcass which is light in weight and muscular.
Southdowns are often raised for meat production and are often excellent mothers and good at caring for their young. This breed produces medium wool fleece, but the primary focus of those raising Southdown sheep is on their meat production.
Southdown Sheep Breed Information
Mature Body Weight
Ram: 180 – 230 pounds
Ewe: 120 – 180 pounds
Average Fiber Diameter
Micron 24 – 29
USDA Wool Grade 54's – 60's
Grease Fleece Weight
5 – 8 pounds
Wool Staple Length
2 – 3 inches
For more information about Southdown Sheep or to find a breeder in your area visit the American Southdown Breeders' Association website.