The Cotswold sheep breed is a large, muscular breed of sheep raised primarily for their wool. Cotswold fleece is long, thick, and curly and the Cotswold breed can usually be recognized by the thick clump of wool on its forehead. Cotswold sheep typically have woolly legs.
History of the Cotswold Breed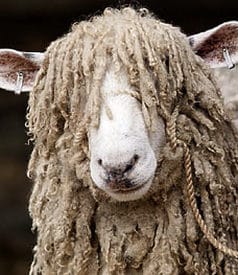 Originally from the Gloucestershire hills in England, the Cotswold is one of the oldest breeds in the world.
During the Middle Ages, Cotswold wool was a major export in England, contributing to the nation's substantial wealth.
The history of the Cotswold sheep breed dates back to the days of Caesar and the historical significance of this breed is preserved in remnants of wool kept in churches and museums in England and around the world.
In the United States the Cotswold's history can be traced to the year 1832.
Despite their long and storied history, today the Cotswold is considered a rare breed.
Cotswold Sheep Breed Information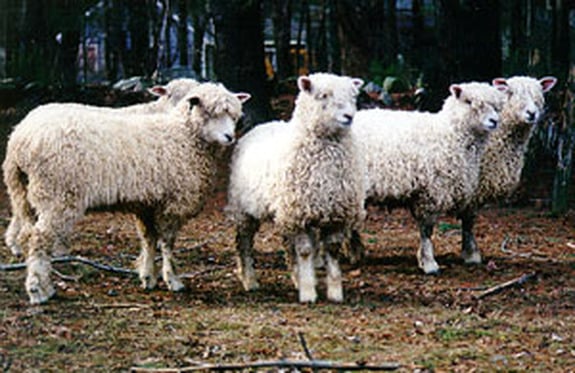 MATURE BODY WEIGHT
Ram: 250-290 lbs.
Ewe: 190-220 lbs.
AVERAGE FIBER DIAMETER
Micron: 33-40
USDA Wool Grade: 36's-46's
GREASE FLEECE WEIGHT
Ewe: 12-15 lbs.
YIELD
60%
STAPLE LENGTH
12-15″
To learn more about the Cotswold breed, or to find a farm near you, visit the Cotswold Breeders Association website.