The Romney originated in the Romney Marsh area of England and this breed of sheep can thrive in wet and cold environments. In 1904 Romney sheep were first introduced to the United States. They are average in size and their faces are solid in color.
Romney Coloration (white vs natural colored)
Romney sheep can be either white or colored with slightly different breed standards applied to each breed.
In general the appearance of both white Romneys and natural colored Romneys tends to be similar. The shape of their head and body, their size, and structure should be similar and conform to the broad breed standards.
Typically white Romneys have a greater emphasis placed on their body and confirmation.
Natural colored Romney breeders focus more on the quality and consistency of their flock's lustrous fleece.
What do Romney Sheep Look Like?
The Romney has wool that covers its entire body, including the legs.
Romney ewes are good at caring for their young and have excellent abilities when it comes to producing milk.
Why Raise Romneys?
Both white and natural colored Romneys are raised primarily for wool production due to the high-quality fleece they're capable of producing each year, which is quite thick and long and ideal for hand-spinning.
Romneys are one of the more versatile sheep breeds in that they are capable of producing both wool and high quality meat in harsh conditions.
Their hooves and fleece make them suitable for a wide range of environments.
Romney Sheep Breed Information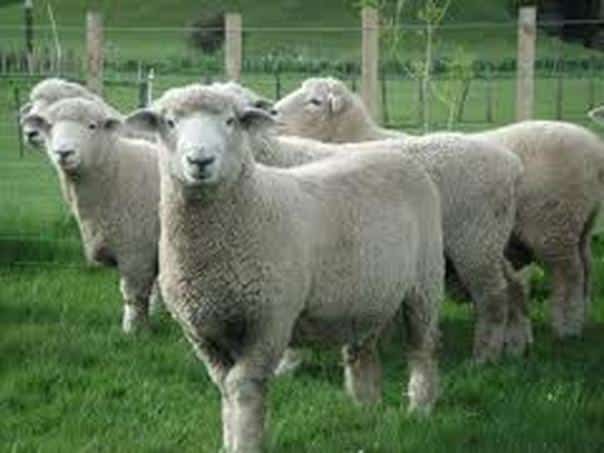 MATURE BODY WEIGHT
Ram: 200-275 lbs.
Ewe: 150-200 lbs.
AVERAGE FIBER DIAMETER
Micron: 32-39
USDA Wool Grade: 36's-48's
GREASE FLEECE WEIGHT
Ewe: 10-18 lbs.
YIELD
55-70%
STAPLE LENGTH
5-8″
To learn more about Romneys or to find a breeder near you, visit the American Romney Breeders Association website.