The Wensleydale sheep is a large-sized breed that has long wool and is distinguishable through its "blue" head, legs, and ears. This breed is originally from North Yorkshire in England and has earned a reputation for the high quantity and quality of curly wool that they produce.
Why Raise Wensleydales?
Wensleydale sheep are popular on wool production farms. Their fleece is one of the best among long-wool breeds around the globe.
It has unique characteristics that make it desirable for fiber artists. The Wensleydale grows long, lustrous fleece with a uniform, loose crimp.
Fiber farms who aren't concerned with raising purebred sheep breeds and are solely interested in fiber quality will often use Wensleydales to sire their brood ewes. This ensures a consistent influence of this breed's unique fiber.
Where to Find Wensleydales Today
Wensleydale sheep can be found in the United Kingdom, as well as France, Holland, and Denmark. The United States has recently imported the Wensleydale after using their semen to artificially inseminate ewes successfully in select crossbreeding programs.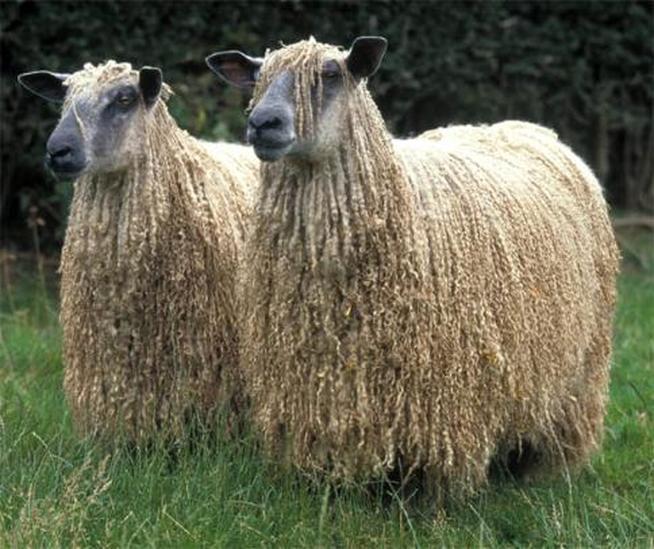 In England, the Wensleydale performs as a ewe sire breed, producing high-quality crossbred females. This has been beneficial, and it's believed that commercial wool flocks in the United States will adopt a similar strategy.
Wensleydale Sheep Breed Information
| | |
| --- | --- |
| MATURE BODY WEIGHT | Ewe: 200+ lbs. |
| AVERAGE FIBER DIAMETER | Micron: 33-34 |
| GREASE FLEECE WEIGHT | Ewe: 16-20 lbs. |
| YIELD | N/A |
| STAPLE LENGTH | 10-12" |
To learn more about this breed, or to find a farm raising these sheep, visit the North American Wensleydale Sheep Association website.