The Katahdin sheep breed originated from crossing the Wiltshire Horn, Suffolk and St. Croix breeds of sheep. The Katahdin breed was developed in Maine and is named after the mountain in Maine where Michael Piel created the breed, the highest peak in the state.
Why Raise Katahdins?
This hair breed was the primary type of sheep in North America to reach industry standards in terms of carcass quality. They are easy to take care of and farmers appreciate the low maintenance nature of this popular meat breed.
The Katahdin sheep breed is highly adaptable to a variety of climates and conditions, as is the case with many hair sheep.
A unique fact about Katahdins is that the breed has the ability to naturally resist internal parasites – a desirable trait which not only improves the overall health of flocks of sheep, but also can significantly reduce costs for shepherds. This trait also makes the Katahdin an excellent choice for farmers hoping to produce organic lamb on their farms – a challenge with the prevalence of parasites in ruminants, and a key reason why the St. Croix breed was crossed in to develop the Katahdin hair sheep breed.
Today the Katahdin breed has emerged as one of the most prevalent breeds in the United States.
Katahdin Sheep Breed Size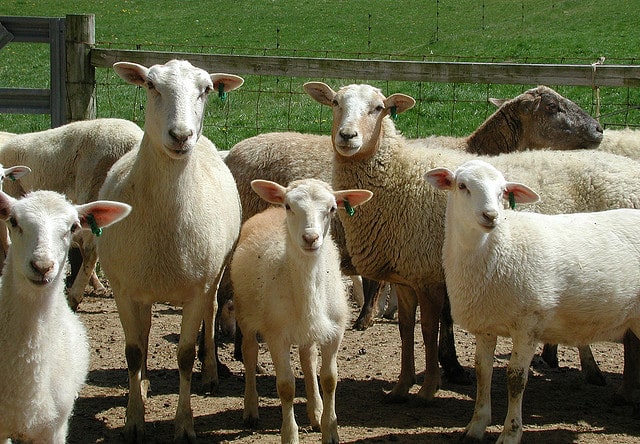 | | |
| --- | --- |
| Mature Ram Body Weight | 175 – 250 pounds |
| Mature Ewe Body Weight | 120 – 160 pounds |
Video About Raising Katahdins
For more information about raising Katahdins or to find a breeder near you visit the Katahdin Hair Sheep International website.